Title: A visit from leaders of Shenzhen Flat Panel Display Industry Association

On the afternoon of 17th Dec., the Senior Vice Chairman Xusheng, the SecretaryGeneral Sun Zhengmin, the Vice Secretary
General Xu Shiying and Yin Xiangyang, the president of Lianhua North branch of CCB Peng Huayong and the Chief Inspector of
All Rights Infomedia all received warm reception from Fan Jiaqiang, Chairman of Brace Universe Group, to take a visit to one
branch company in Shenzhen.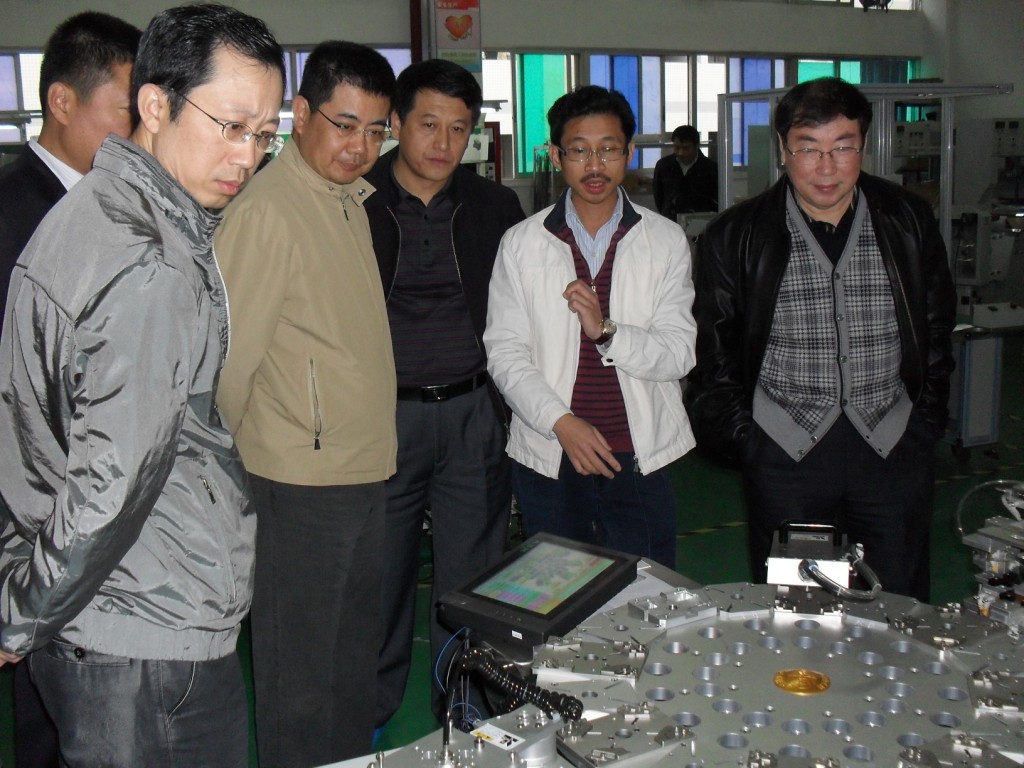 Brace Universe Group, based on the developing, designing and manufacturing of automatic equipments, is a up-rising star
manufacturing devices for flat panel and touch screen. At present, it focuses on manufacturing production equipments for
touch display and BLU of LCD, beyond that, mobile phone, flat panel computer and other terminal production are gradually
put into production. Both the marketing and R&D department now are set up in Fuyong town of Shenzhen, but the main
production lines have been transferred to Jian, Jiangxi province. For sake of that, the Brace Universe Industrial Park are under
construction, which is supposed to cover an area of 120 Mu for 120,000 ㎡ projected building area. No exaggeration to say,
its rapid development momentum become the spotlight in this field indeed.